We have two halls available for hire.
Russian Club at Strathfield offers two indoor halls for rent at competitive rates. The main hall can seat up to 300 people, while the smaller hall can seat up to 80 people. For enquires please contact us via the following email - russianclub@bigpond.com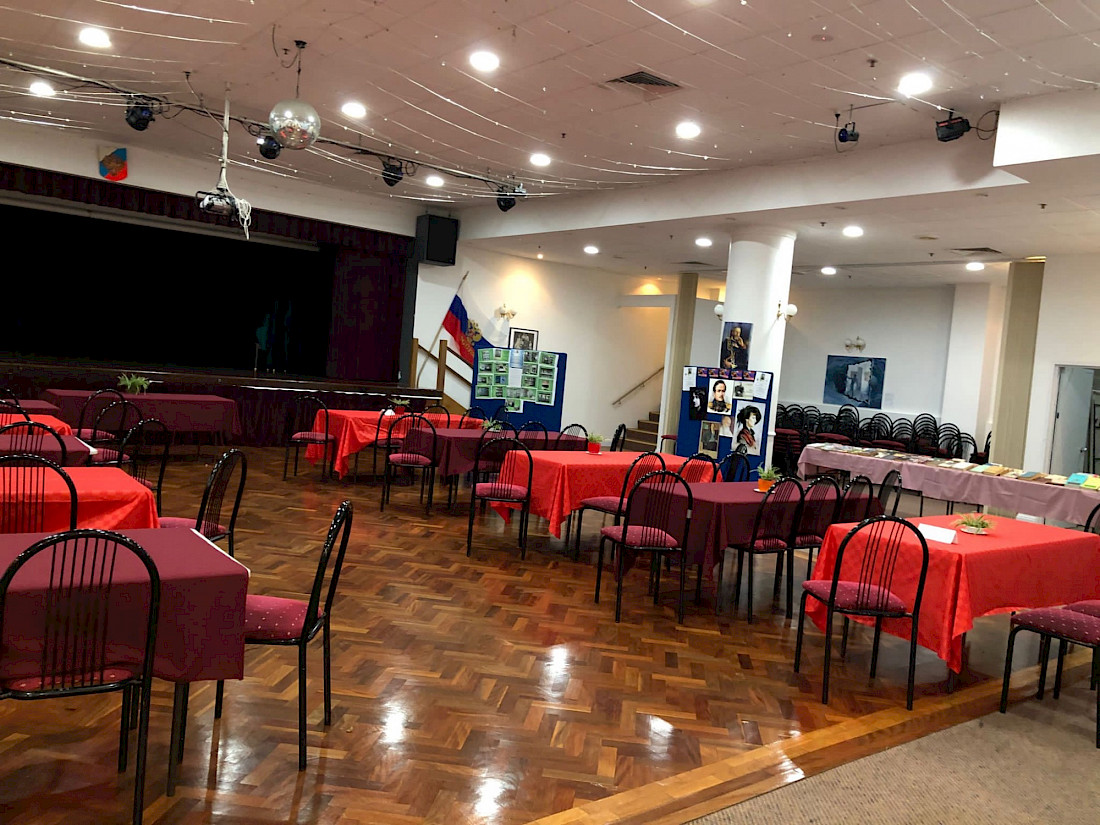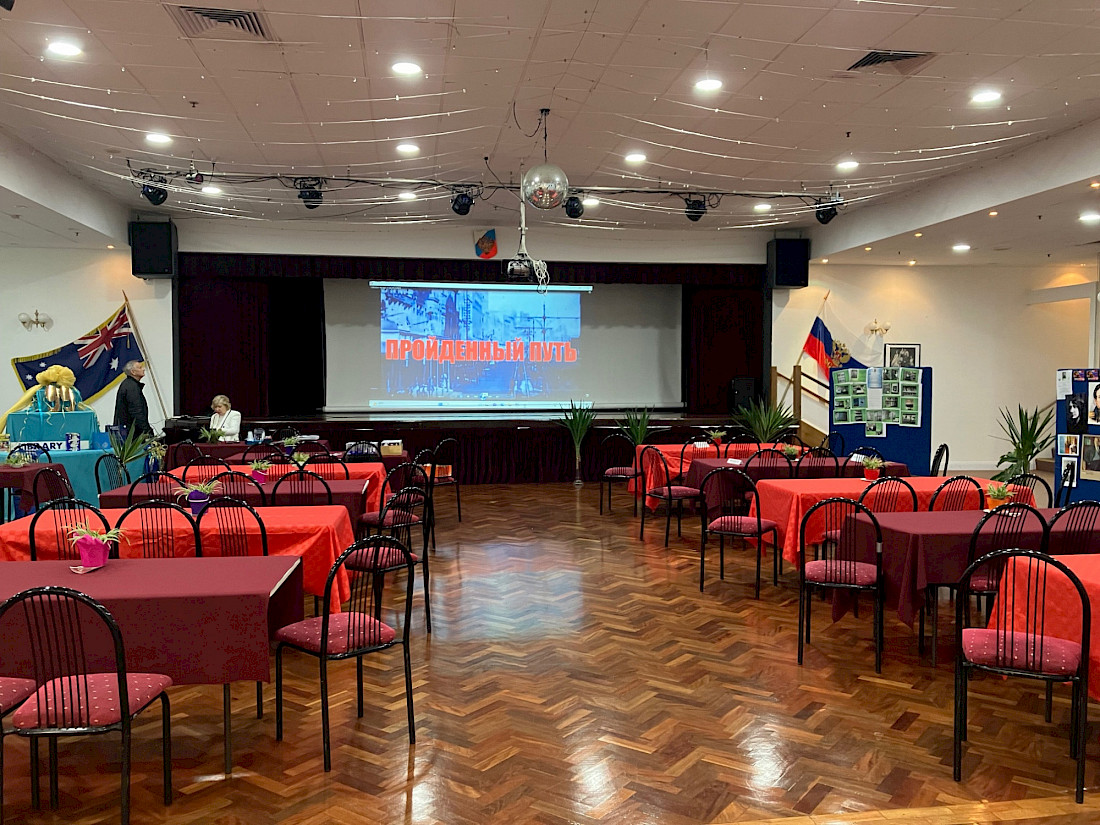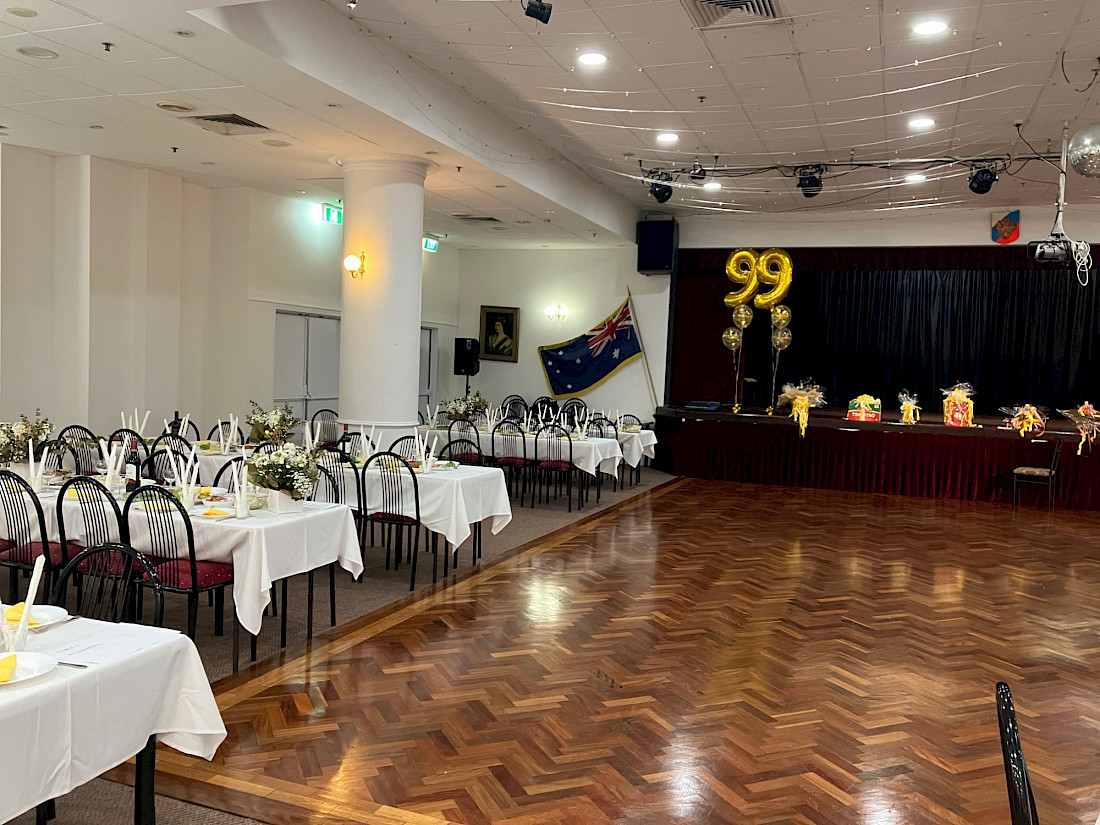 Recently the club has become a game-free place and is trying to develop a cultural program. At present, 3 drama groups are rehearsing in the Club. Music concerts, art lectures, drama and musical performances are held. For event details please see our website.  TheRussianClub.com.au.
The halls are available not only to the Russian community, but to the entire Australian community as well.